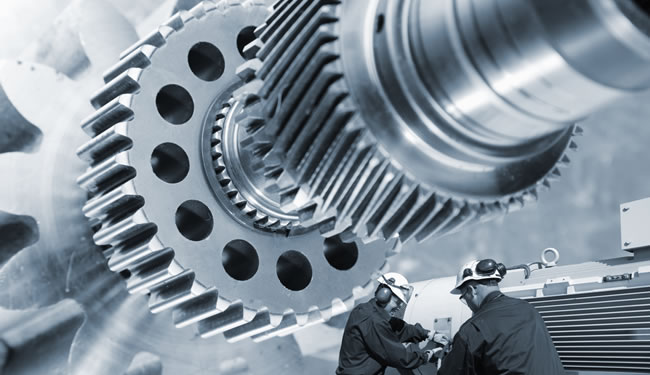 Workplace safety plans are essential as they set standards for employees' safety. Most companies have different departments and the employees working in each of the departments are affected by a particular type of safety risks that necessitates creating distinct safety plans for each section. The diverse safety rules, however,  should align to the overall safety objectives of the whole entity. In most companies, the employees are always committed to ensuring their own safety since failure to adhere to the set safety standards results in direct impact like injuries.
 Since the administration does not suffer directly from occurrence of safety risks, the leadership of most companies usually adhere to the set safety standards mostly to meet the requirements of the law. The ideal situation is when the administration as well as the workers make safety a priority and dedicate themselves to follow safety procedures in order to achieve the overall goal.
When safety regulations are adhered to by all the staffs and reinforced by the management, the output of a firm increases significantly. Sadly, this kind of rationality is quite rare and often, firms establish the bare minimum necessities set by the relevant workplace safety authority. The commitment of the management to promote health and safety in the workplace is the first step that has a far-reaching impact. For example, the higher administration can design and enforce safety rules, hire professionals for routine safety inspections and ensure the workers undertake ANSI/AIHA/ASSE Z10-2012 safety courses.  The safety audits confirms that the set safety rules are followed by the workers and determine the areas that need consideration in order to reduce or eliminate safety threats in the workplace. Tragically, the company leadership often focuses more on quality, productivity and performance and often overlooks safety requirements. If the administration makes safety a priority, the staffs consequently adopt to the culture of safety to minimize accidents and injuries.
The Safety Practices Procedures & Training sets appropriate safety procedures and training that give zero room for miscommunication or confusion that might lead to safety issues. The safety requirements summarize the role of every player to promote safety in the workstation hence promoting accountability and strict observation of the set safety procedures. Even contractors have to follow the safety procedures while working on the site even if they are not under the direct control of the management of a company. The conditions of agreement must also indicate the minimum safety standards of the contractors and specify that the contractors are subject to the applicable safety guidelines during the project duration in which they perform duties in the organization's premises.
You can also check https://www.britannica.com/topic/safety-condition and learn more about ASSE.
Every organization is required by to educate their employees about workplace safety training. While there are different safety practices, procedures and training options for every job industry, implementation is crucial. By ensuring that employees and workers are well trained on safety in the workplace, organizations report fewer cases of accidents, injuries and compensation claims.  A safe workplace is also a morale booster for your employees, leading to improved productivity and a better working environment. Here are the five steps recommended by industry experts when developing and implementing an effective safety training program. 
First, determine what type of safety training at www.asse.org is needed. Look around and ask yourself what areas pose the biggest danger to your employees and who is most at risk and take necessary steps to address those concerns in your safety training program. You should also carry out an overall job hazard analysis to better understand the workplace activities that are risky and what to focus on most in your training program. Once you have understood your workplace and employee safety training requirements, you can be sure of a better working environment and safer operations for all workers. 
With a clear understanding of the training needs, you should now identify your main safety training goals and objectives. Ensure that your goals are measurable and clear to everyone undergoing training so that you can easily conduct evaluations when needed. Objectives make it easier for businesses and their employees to understand the outcome expected from training programs. You should also include safety training activities that are easily adaptable in the workplace. Decide what training materials, resources and techniques will be used to pass a clear message on workplace safety. Learning activities help you gauge employee skills and knowledge in training.  
Decide on the best workplace safety training program for your organization. Make sure to choose a tailor-made safety training program that's developed to meet your particular workplace safety training needs. A good ANSI/ASSE Z690 program should be highly interactive, have a clear training plan and be well organized for easy implementation. A great safety training program is created around actual employee experiences and designed with maximum engagement in mind. Frequent evaluations must also be done to determine if the training program is effective and achieving the desired results. To understand training progress, discuss with employees on what they're learning, talk to supervisors and evaluate recent safety records in the workplace to see if the training is working.
To ensure that your safety training program is effective and safety procedures and practices are followed, improvements must be made in consultation with industry experts. Expert insights and tips can help you identify shortcomings in your training program and implement the right steps to improve training effectiveness. Regular re-assessment  of all occupational roles in the workplace and safety procedures help you implement an all-inclusive training program. You have to be consistent in your training efforts and get scheduled reports on training. By considering these steps, you can easily create a successful training program and reward your business and employees with a safer and more productive workplace. For more facts and information ASSE, you can go to http://www.huffingtonpost.com/news/safety/.
The American Society of Safety Engineers (ASSE) is an organization made up of professionals working in all fields under Occupation Safety and Health. Although it is based in the USA, its members come from all over the world. Membership is open to both aspiring professionals and those who are already working in occupation safety and health. This article will explain the main points under the society's safety procedures and training department.
To begin with, you need to get a clear picture of the organization's reach. ASSE has developed Risk Assessment Techniques for more than 20 industries concerned with occupation safety and health. Mention any industry under occupation safety and health and chances are that ASSE has safety procedures for it.  Any upcoming areas of concern or the results of research are always incorporated in the society's safety procedures.
The fact that ASSE's safety procedures are used national wide and even internationally is a good indication that they are up to standard. ASSE has brought on board other reputable organizations so as to develop the best possible safety procedures. Working together with such organizations is necessary so as to useful and comprehensive safety standards. Members of ASSE are usually the best in their field, especially when they follow and execute the safety standards.
The society has a comprehensive list of all its safety procedures available in both soft and hard copies. The procedures are industry specific and give a very detailed picture of what is expected. All of these publications are available for purchase in the Society's website in both printed and digital copies. The documents are also available from other sources and sellers. As an occupational health and safety professional, you must go through the relevant publication for your industry to improve your skills.
ASSE takes the training of professionals very seriously. There are many workshops, seminars, and training sessions that are available for members throughout the year. The society has a very active Certification Preparation Workshops Program. One of the certifications they can help you with is the BCSP certification. If you wish to get an ASSE certification, the society will also train you and ensure you pass with flying colors. You can also learn more about American Society of Safety Engineers by checking out the post at https://www.youtube.com/watch?v=9tX4CsPwZ44.
Classes are also available online for both American and international members. Most of these workshops are there to help the professionals improve their job performance. If you want a workshop that is custom made for your organization, the society is happy to offer it. All the workshops and lectures are taken by leading professionals in the industry so as to give the participant the best service. No matter the specific field you are in, you will find enough resources to help you be the best, click here to get started! 
One of the main things that can ensure smooth operations for your business is having a safe workplace. Having proper workplace health and safety policies and procedures in your business can offer it innumerable benefits. The business will flourish better if your employees are comfortable in their workstations and are provided with all the necessary amenities to keep them safe and comfortable.
Occupational health and safety management systems safety entails providing health and safety policies and procedures in different sectors and working environment. While most safety practices and procedures directly affect your staff, making them feel safe from hazards, they can also give you a fantastic peace of mind.
The American Society of Safety Engineers (ASSE) at ASSE.org is responsible for setting occupational safety and health standards. It connects more than 37000 who supervise, manage, research, and consult on work-related safety concerns in industries, government, and education. The organization has various practice specialties that focus on an individual field of safety or organization.
Since accidents can happen unexpectedly a comprehensive health and safety training program can go a long way in reducing risks or eliminating them altogether, ensuring better employee welfare, and as a result, ensure better productivity and prosperity for the organization as a whole.
The American Society of Safety Engineers utilizes several safety management systems in managing health, safety and environmental practices and procedures. These systems encompass more than just standard health and safety programs. They include health and safety standards, records, systems, and policies. There are other major components of an OHSMS such as hazard identification, risk management, incident management, compliance, communication, and emergency management among other areas.
According to the ANSI requirements, occupational health and safety standards are reviewed every 5 years to be reaffirmed or revised. The ANSI/AIHA/ASSE Z10-2012 is the latest version of the occupation health and safety management system standard by the ASSE. It contains several management principles and systems that give businesses effective tools for continual improvement of their occupational health and safety performance.  If you want to read more about ASSE, you can go to http://www.ehow.com/list_5951087_duties-responsibilities-safety-engineer.html.
The most significant elements in the implementation of occupational health and safety management systems is the familiarity with the OHS procedures and safety system requirements and training. 
A great number of firms assign the difficult task of enforcing safety regulations to supervisors and managers. In order to make sure that their carry out their role of ensuring the safety of the workforce, managers and supervisors need to be fully trained in safety procedure and its common practices.
Additionally, as machinery becomes more powerful and complex; the risks are also increasing rapidly. As a result, you will want to ensure that all your staff are well-versed with the fundamental steps and procedures that ought to be followed to achieve a high level of health and safety in the workplace. Safety, health and environmental training is not only crucial, it is mandatory in some states.
If you are the type of person that likes getting involved in something solid, then this is particularly for you. This is particularly if you are concerned about strengthening your stakes in your career of choice. If you are part of something bigger than you, you become more accountable. However, before getting down to what you stand to benefit, let us look at what the ASSE is all about. The organization, which has been running for nearly over a century has almost 40,000 members from across the globe. The people who work in this organization are quite passionate about issues relating to health and occupational safety. Here are a few things members enjoy.
You Get to Learn From Some of the Top Professionals
Being a member of this society gives you a gist of what the epitome of a career in your line of work is all about. You get to network with specialized professionals at http://www.asse.org/ from different common interest groups and branches. The ASSE has over 30 practice specialties and each member can receive a free practice specialty, and a free common interest group especially for those who have student memberships. This is one of the best things you can do for yourself as student. It will definitely help you become better in a number of ways including personal growth and career development.
You Can Get a Scholarship
For any student this is definitely something you should think about. You can get access to the available 257000 dollars of grants and scholarships just by being a member of the organization. This is made possible by the ASSE foundation. The scholarships are always available for both graduates and undergraduates. The scholarship opportunities are available for students who are studying environmental, health or occupational safety courses or any other related course. To learn more on about Safety Engineers, you can visit out https://en.wikipedia.org/wiki/Safety_engineer.
You Can Get Member Discounts
Being part of something this big also comes with special advantages. For example there are special discounts that are offered. These may include ASSE publications such as books and standards as well as industry products. The American Society of Safety Engineers affinity programs make this possible.
Grow your Career
ASSE allows student members to attend the future safety leadership conference which is a great opportunity. This conference goes on for two days and it allows students to learn how to transition into employment smoothly.All one has to do is create an account with the ASSE mentoring center, to get an opportunity of interacting with the occupation, safety and health professionals. This is a great way to nurture development of self, foster great relationships and make a difference in the lives of others, while at the same time improving your career.